Turn your Drawing Skills into Income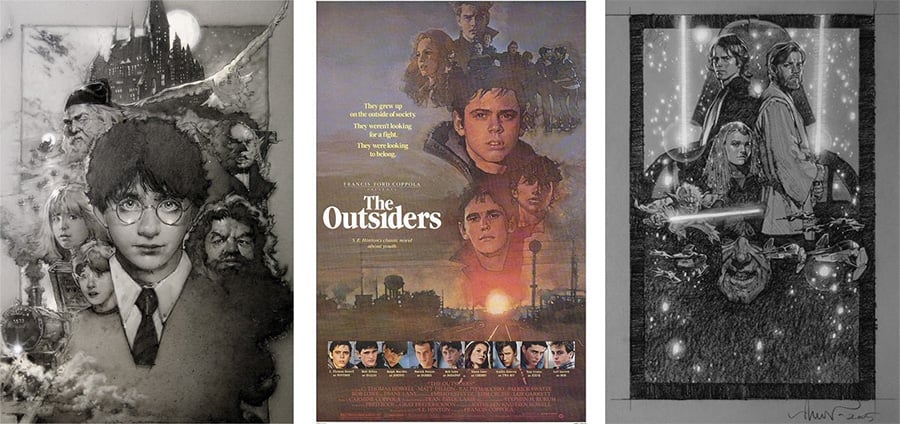 Artwork by master artists: Mike Butkus, David Grove and Drew Struzan
Get paid to draw your favorite character
Have you ever dreamed of working as a movie poster artist? Do you want to get paid to draw your favorite actor, movie villain or comic book character? If you answered yes then you're probably just like me…

Growing up I loved to draw characters and portraits. I always wanted to be an artist in the entertainment industry working on movies and tv shows, but I didn't know how to get there.

So I moved to Hollywood and tried to do it "on my own"...

Needless to say I struggled for years. Years of uninspiring, low paying jobs that lead to nowhere.
How I finally got my "big break"

It wasn't until I found the right mentors, learned the right skills and developed the right mindset that I finally broke into the entertainment industry.

Now, after more than 10 years of professional experience working on blockbuster Hollywood projects like Deadpool and Birds of Prey, I've decided to teach and mentor others and help them reach their dreams of having the skills of a professional artist and getting paid with those skills.
Learn the Skills that Pay the Bills

Movie poster art requires a unique combination of skills. In this Masterclass you'll learn the exact skills, tools and techniques needed to get your portfolio noticed and create high quality poster concepts and illustrations.
Here's a sample of what you will learn:

✔️How to draw faces with accuracy and likeness
✔️ How to design eye catching compositions
✔️ How to draw clothing with realistic wrinkles and folds
✔️ How to draw figures in dynamic poses in any angle
✔️ How to finish your concepts with beautiful shading and lighting
✔️ Portfolio building, professional networking and so much more...

Check your inbox to confirm your subscription
Getting Work and Getting Paid

Unlike most art classes that just teach knowledge, Poster Artist Masterclass will also guide students on the business side of art. Students will be guided on building an effective portfolio and how to get hired as a professional poster artist. In other words, students will not only learn how to draw like a pro, but how to get paid to draw!
Students will learn real world business of art skills like:

✔️Exactly what to put in your portfolio and how to get noticed by Art Directors
✔️ How to network with studios, agencies, art directors and professionals
✔️ How much to charge for your work and how to increase your rates..
✔️ Best websites and online tools to find work and clients..

Is This Program Right for You?

Poster Artist Masterclass is an intensive program for those who are serious about improving their work and careers. This program will help you the most if:

✔️You want to draw realistic faces but are struggling to reach that high quality, professional look

✔️ You want to balance drawing skills with strong design and composition

✔️You want to be guided by a real industry professional and learn real world skills that get results

✔️You've always wanted to draw movie posters, or book covers but don't know how or where to start

✔️You're already working but want more clients, customers and how to make more money as an artist

Sound like you?

If you're ready to start your journey to becoming a professional illustrator in the movie poster industry or make money as an artist, click the "Enroll Now" button below to join...

What's Inside the Class?
The full program includes 6 structured modules. Each module has over 2 hours of lectures and demonstrations. That's over 12 hours of total instruction! Along with the video lessons and demonstrations, students will have lifetime access to additional course materials like references, handouts, study guides and a private Facebook community to interact with the instructor and fellow classmates.
Here's a sample of the topics covered:

Module 1 - Head Drawing and Invention
Easy to use construction and proportion techniques
How to invent heads in any angle and position
How to draw difficult poses and angles

Module 2 - Head Drawing Accuracy and Likeness
How to get accurate and consistent likeness
How to draw realistic and expressive features
How to get emotion and expression in your drawings

Module 3 - Clothed Figure Drawing and Invention
Easy to use figure proportions
Drawing difficult poses and angles
How to draw realistic clothing, folds and wrinkles

Module 4 - Design and Composition
Easy to use and effective design principles
Inventing and creating poster designs

Module 5 - Finishing Techniques
How to finish concepts with traditional materials
Combining traditional and photoshop

Module 6 - Business of Art
How to build a professional portfolio
How to find agencies and contact studios
How to maximize social media and grow your network

There are also exclusive bonuses and opportunities for full mentorship and coaching. See the pricing above for more information…

To Register

If you're ready to take your drawing skills and career to the next level, click the "Enroll Now" button above to join…

Frequently Asked Questions
> Can I take the classes at my own time and schedule?

Yes. All the video lessons and course materials are structured and organized in a virtual online classroom so you can study and learn at any time and from any location.

> How long will I have access to the class?

All enrolled students will have lifetime access to all videos, lessons and all class materials such as handouts and references.

> What if I can't make the live coaching calls and mentor meetings?

Rising Star and Inner Circle students are encouraged to join the live mentor meeting to get the most direct and immediate feedback from the instructor. However if you can't make a live meeting, you will still receive a critique of your completed assignment every week along with having direct access to the instructor through our private Facebook community.

> I'm a beginner at drawing, should I take the class?

Although this class will cover head and figure drawing, the lessons taught will be very specific and focused on skills needed for movie poster and illustration work. It is recommended to have at least a base level of head and figure drawing experience.

If you want to build your drawing foundation before taking this class, I recommend my Head and Figure Drawing Foundation Programs. Click here for more information...

> Can you mentor me?

Yes. If you are serious about improving your skills and career and want to be personally guided by me every week, there are mentorship options available.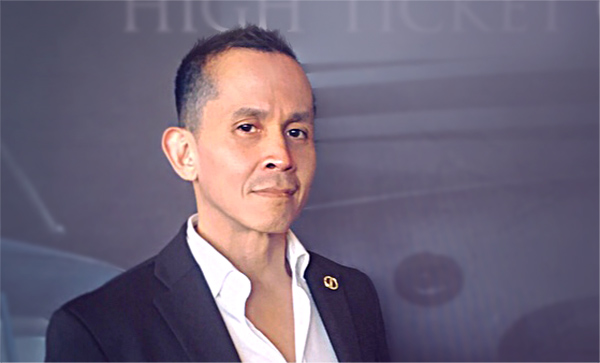 About the Instructor
Hi my name Chris Legaspi. I'm a long time professional illustrator with over 15 years of experience. My notable projects and clients include Lord of the Rings, Deadpool 2, Birds of Prey, Shaft, Luke Cage, Marvel, Disney and Warner Bros. Pictures.


Along with my professional experience, I have a passion for teaching and helping others. I'm committed to mentoring students who are serious about achieving their artistic and professional goals and dreams.


See below for a sample of my work…

Feedback and Testimonials
Here's what former students are saying...
"The art instruction, the demo, and the frank discussion of behind-the-scene job experiences (what clients asks, what you submit, what feedback is given, etc). The workshop made me aware of companies and agencies I would likely have not known about. Also the workshop gave me tips on how to present myself and my portfolio to others.".

- James Manabu, Illustrator, Los Angeles
"I liked the process of balancing composition and also learning the business side (charging, per rate, hourly rates, etc.)"

- Carlos Morales, Illustrator, Los Angeles
"I've learned a lot of new things that can improve my art. I liked the inside information. Direct to the point. No fluff. "

Andrew Sullivan, Artist, Texas
"Thanks again for the class Chris, I really enjoyed it and learned a lot!"

- Jeremy De La Garza, Illustrator, L.A.
"I'm an Italian professional illustrator and I found your course invaluable. Thank you."

— Luca Gennai, Illustrator, Italy
"Thanks again for helping me out and guiding me. I am way better now than when I first started."

— Othell Flowers, Comics Artist, Chicago


Ready to take your drawing and design to the next level?
If you're ready to transform your skills and career, join this exciting program today. Click the "Enroll Now" button below to register and reserve your seat.
If you want to know more , you may contact me by email at: Chris [at] drawwithchris [dot] com. You may also message me on Instagram @draw.withchris.


Example Featured Products
Showcase other available courses and coaching products you're selling with the Featured Products block to provide alternatives to visitors who may not be interested in this specific course.
Check your inbox to confirm your subscription